Sun King Fencing offers professional paving services for patios, driveways, pool decks, walkways, and other masonry floors. Call us today at 602-989-0839 for your free estimate.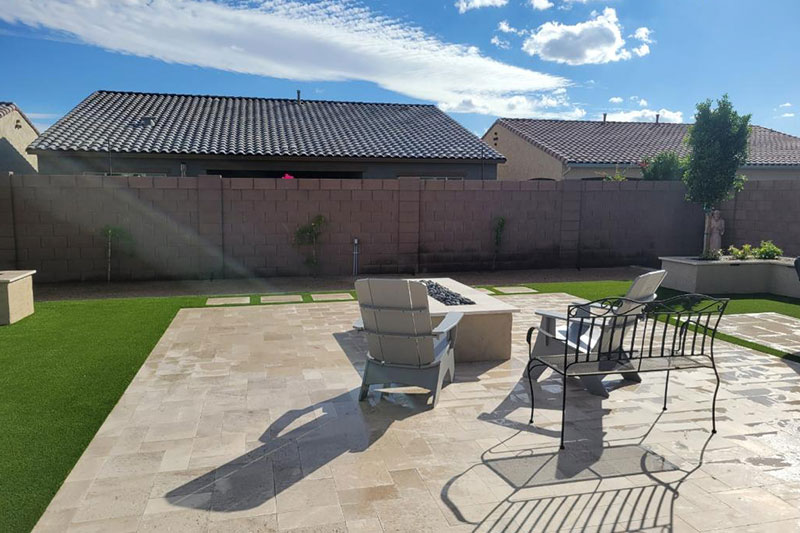 Patio Paver Installation
Pavers are a favored alternative to the
traditional concrete patio slab
. Which material of pavers you choose will depend on your budget, ideal aesthetic, and surface traffic. Concrete pavers are less expensive than brick, but both offer greater durability than natural stone. On the other hand, natural stone simply looks more elegant, rustic, and even custom. Our paving contractors can work with you to select the perfect material for your patio design.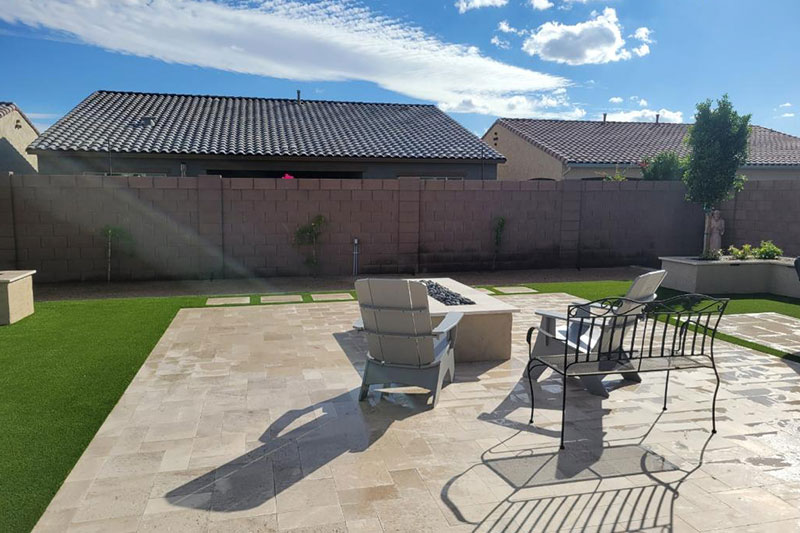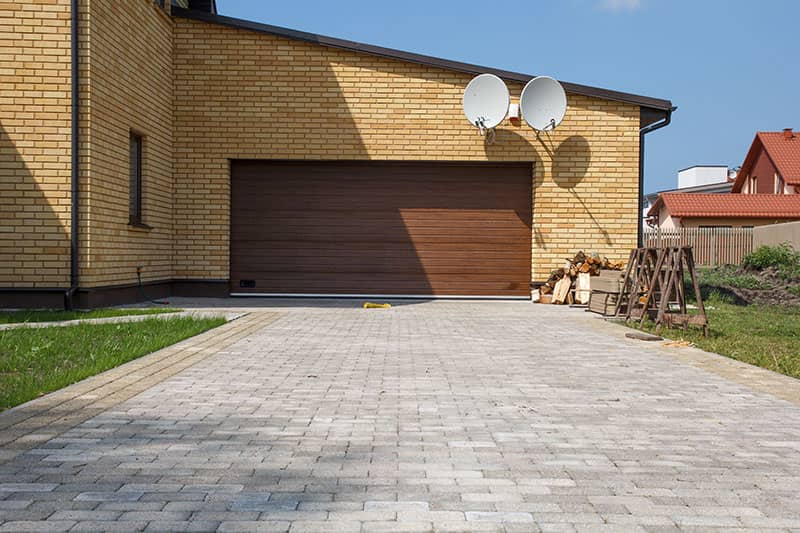 Driveway Paver Installation
If you want to break away from a
paved concrete driveway
, then pavers are an excellent choice. Incredibly durable, long-lasting, and visually stunning, pavers can enhance your home's curb appeal and value. Driveway pavers are more expensive than standard poured concrete and require proper installation by an experienced driveway paving contractor. Choose from brick, concrete, or stone pavers to give your home that custom elegant or rustic look.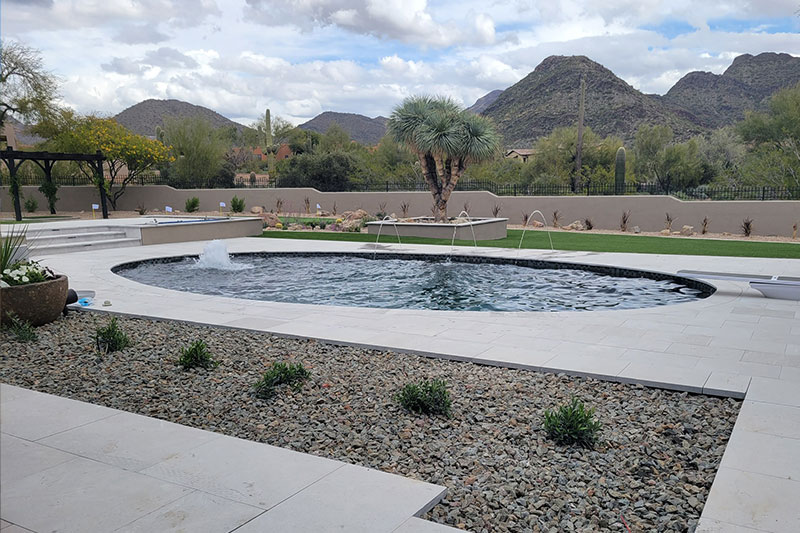 Pool Deck Paver Installation
Elevate the appearance of your pool with gorgeous, professionally installed pavers. Natural stone, particularly travertine, is ideal for swimming pool decking. Travertine is heat and slip resistant, and made to last. Likewise, you can use treated granite, slate, and other natural stones to give your pool a desired unique character. Call us to learn more about how to transform your pool deck with expertly installed pavers that suit your design and budget.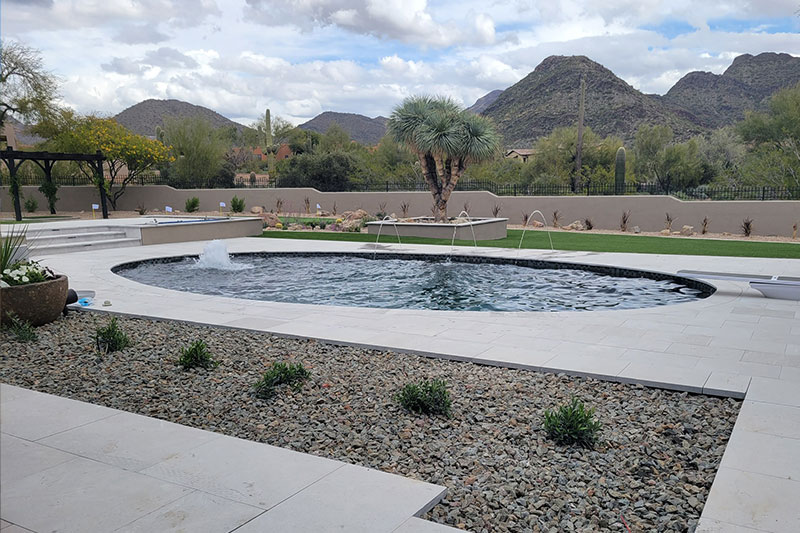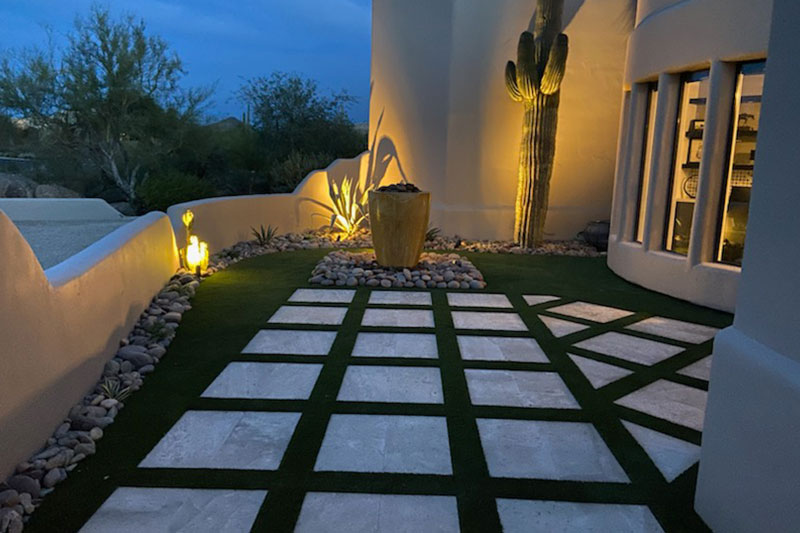 Walkway & Step Paving
When your landscape design calls for stylish yet functional walkways and steps, pavers are a great option. Not only are paving stones more attractive than standard poured concrete, they're also more durable and cheaper to maintain. Interlocking pavers are especially reliable and installed to last for decades. From brick to natural stone, pavers present a variety of design options to give your outdoor spaces a specially made quality. Call us today to talk about walkway or step paving needs.
Phoenix Area Paving Services by Sun King Fencing

Paver Installation
Pavers can enrich any outdoor space, especially your patio and driveway. Let our paving contractors bring your landscaping vision into reality. We work with the most popular pavers: brick, concrete, and natural stones including travertine, granite, slate, and flagstone. Call us today to discuss your paving needs.

Paver Repair & Replacement
Are your existing pavers showing signs of wear and tear, or damage? Our paving contractors can meet you to inspect your pavers, and provide a practical, cost-effective repair solution. A benefit of pavers is that repairing or replacing them is a comparatively simple task. Please contact us to learn more.