With 40+ years of masonry and concrete experience, Sun King Fencing's expert contractors have the experience and skill to bring your landscape designs into reality. Sun King Fencing is a fully licensed (#331904) fencing and masonry company based in Mesa, Arizona.

Block Wall Construction
Affordable and durable, cinder block is widely used in wall construction. In addition to standard fence walls, these architectural blocks can be used for retaining walls, pony walls, trash enclosures, and much more.
View Cinder Block Services

Concrete Work
Concrete is a straightforward yet incredibly versatile construction material. It's especially handy in residential projects, from retaining walls, to patios, walkways, steps, and slabs for fire pits and outdoor kitchens.
View Concrete Services

Paver Installation
Elegant or rustic, expertly installed pavers will take your landscape to a new level of sophistication. Pool decking, walkways, and patios are just a few ways to incorporate pavers into your outdoor spaces.
View Paving Services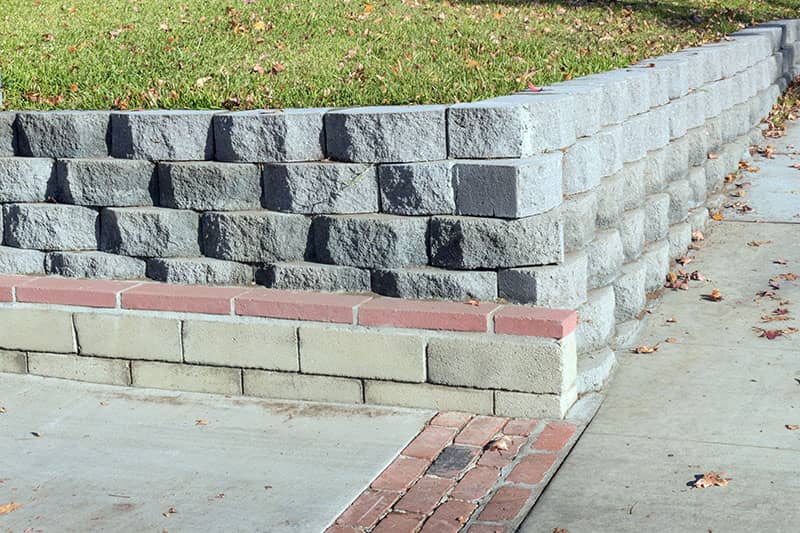 Block & Concrete Wall Construction
Walls serve a variety of purposes. They mark your property boundaries, protect your home, and keep your children and pets safe. They're also useful landscape additions, such as garden retaining walls to prevent soil erosion, or low-profile courtyard walls that also serve as backyard seating. No matter the function of your walls, Sun King Fencing offers professional design and installation. We work with a variety of construction materials, from standard
poured concrete
, to
cinder blocks
to achieve your desired result.
If your existing concrete or cinder block walls require maintenance or repair, we are at your service. Simply call or email us to speak with one of our masons about your wall repair or replacement needs.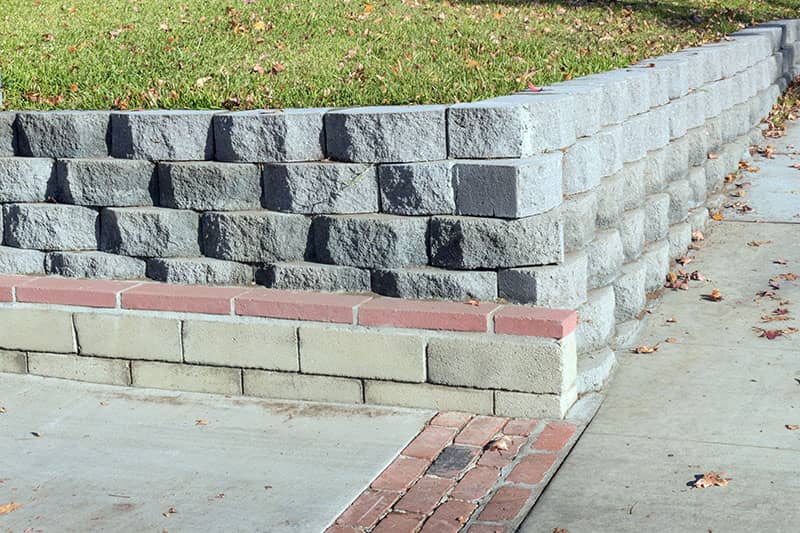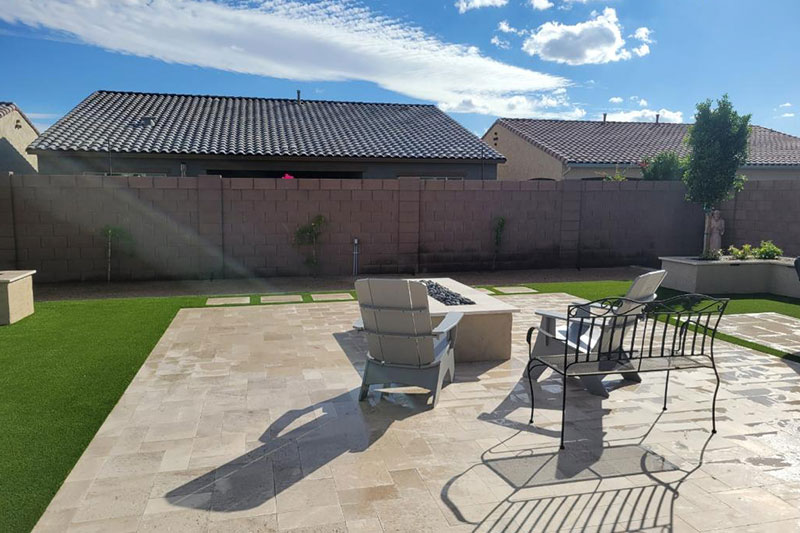 Patio Paving
A beautiful, functional patio can help elevate your outdoor experiences. Our masonry experts can work with you to design the perfect patio for your backyard and landscape. Give us a call at 602-989-0839 to learn more about our
poured concrete patios
and
patio paver installation
.
We also offer patio maintenance and repair services. Whether you have a concrete patio with cracks or surface wear and tear, or patio pavers in need of replacement, we can get the job done correctly. Contact us today to schedule an inspection.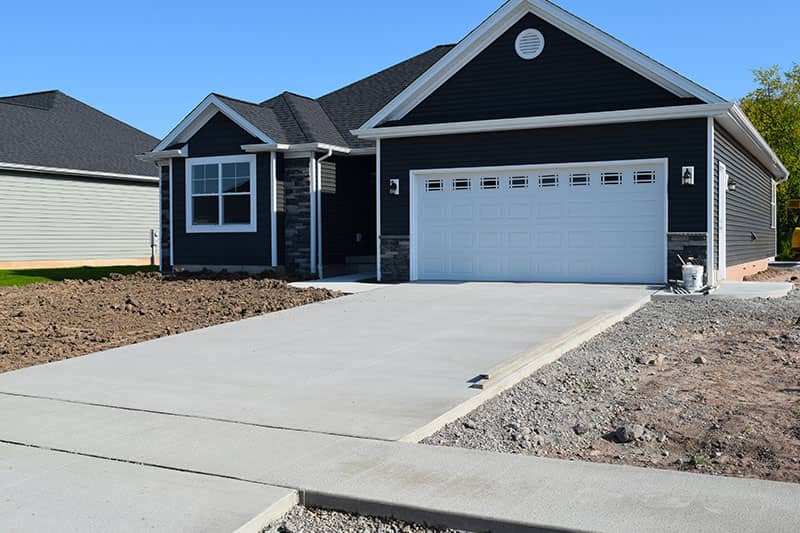 Driveway Paving
Give your home enviable curb appeal with a professionally paved driveway. No matter your desired look, Sun King Fencing's masonry contractors have the experience to get the job done to your specifications. We specialize in both
poured concrete driveways
and
custom installed pavers
to suit your design. Contact us today to discuss your driveway paving needs.
If your existing driveway is in need of maintenance, including repair, refinishing, or renovation, give us a call to schedule an on-site inspection.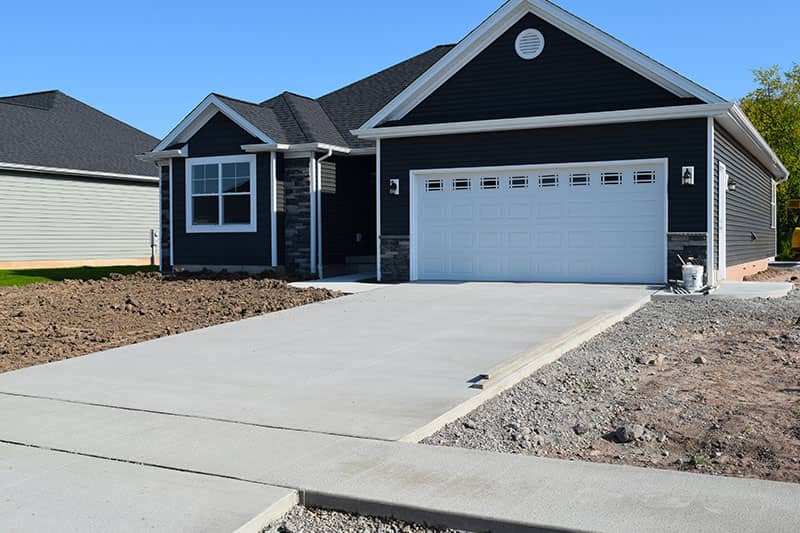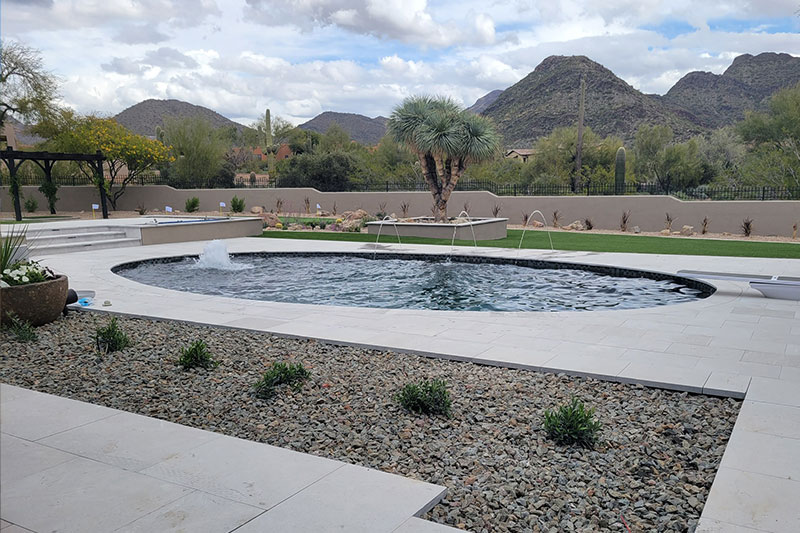 Pool Decking
Replacing your pool decking takes careful planning and expertise. Most pool owners want to find the right balance of aesthetic, comfort for your feet, and safety to protect from slipping or burns. Sun King Fencing can help you select the ideal materials according to your budget and design, and we handle the
pool decking installation
from start to finish.
Ask us about our pool decking maintenance and repair services to take care of any damage inflicting your existing pool deck. Call 602-989-0839 today to speak with one of our pool decking experts.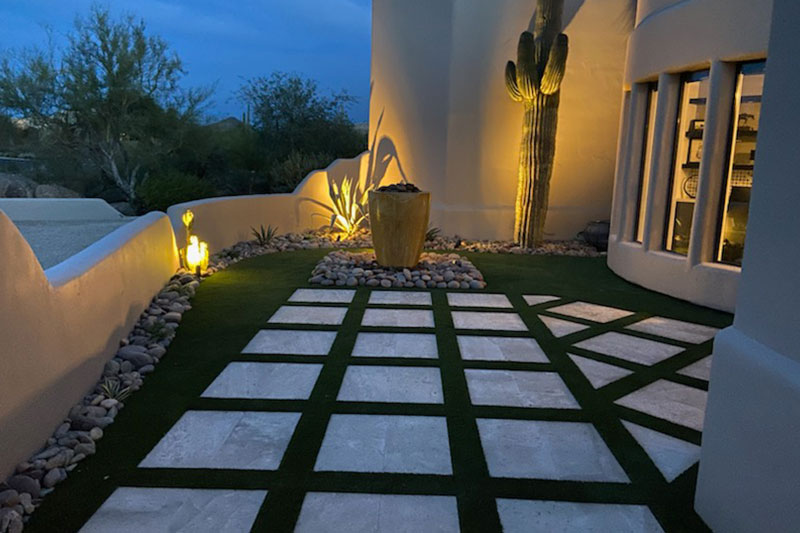 Walkway & Step Paving
Walkways and steps serve a functional purpose in your landscape. In most cases, a simple
paved concrete walkway
is all you need. But if you're looking to augment the look and feel of your outdoor spaces, you might consider
professionally installed walkway pavers
. Sun King Fencing's masons can help you choose the best materials, including colors, shapes, and patterns, to craft gorgeous walkways and steps for your landscape.
We also offer maintenance and repair for your existing concrete or paver walkways. Contact us to learn more about our installation and repair services.