Sun King Fencing serves the Phoenix Area and East Valley with professional concrete pouring and repair services. From stunning approaches and steps, to custom slabs and walls, we can help create your design. Call 602-989-0839 to speak with one of our concrete masonry experts.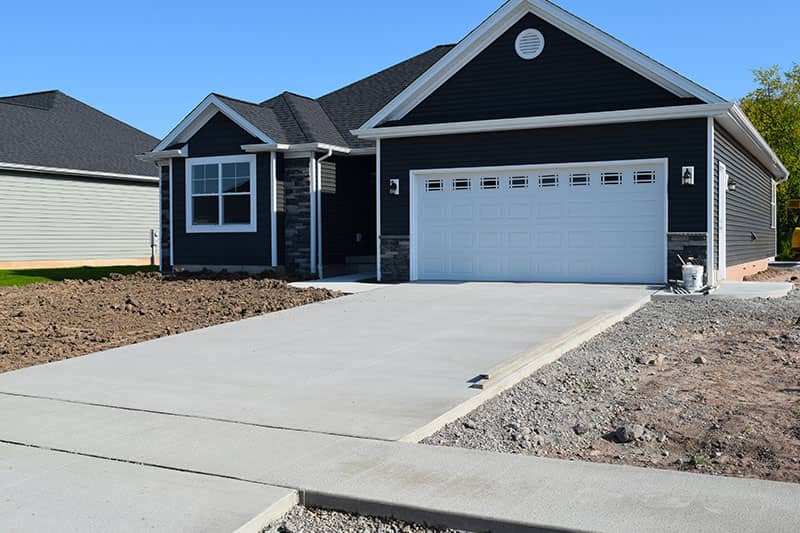 Concrete Driveways & Approaches
A fresh, professionally poured driveway can make all the difference to the curb appeal of your home. Sun King Fencing handles all aspects of concrete driveway construction, from planning to finishing to achieve the exact look from your design.

If your existing driveway is showing signs of wear and tear, call us for an inspection. We can determine the cause of the damage and offer the best and most cost effective repair solution.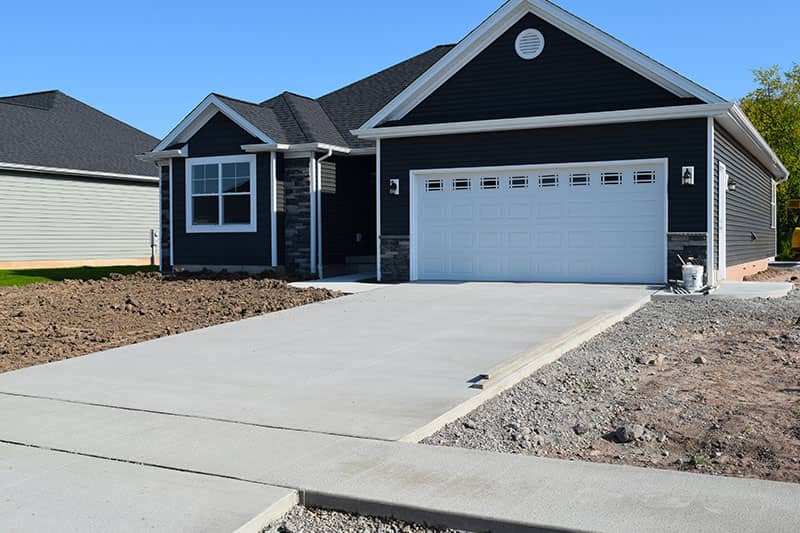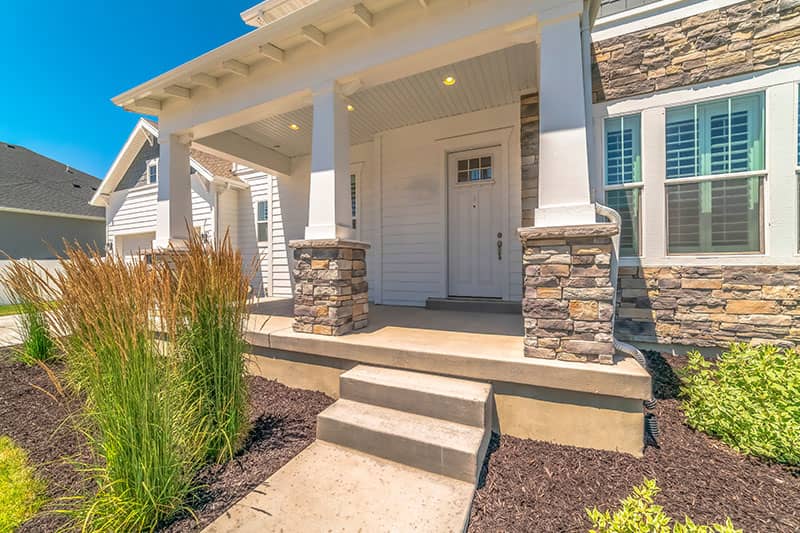 Concrete Walkways & Steps
Walkways and steps are an opportunity to add functional and aesthetic appeal to your home's outdoor spaces. We can work within your existing landscape design to implement custom sized and styled concrete walkways and steps.

Foot traffic and everyday weathering can take a toll on your concrete surfaces. We provide repair services to resolve any cracks and surface issues. Give us a call to schedule a free evaluation so that we can provide precise repair recommendations.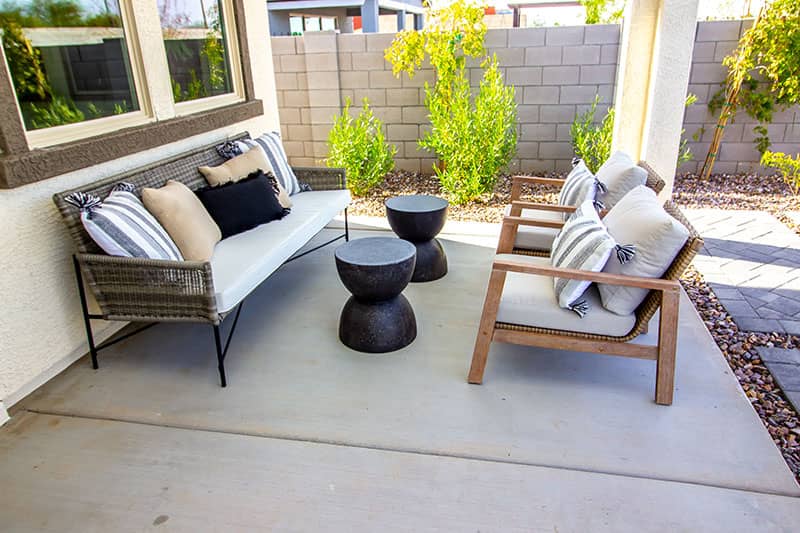 Concrete Patios & Slabs
Even during Arizona's hot summers, we enjoy backyard gatherings with family and friends. A professionally poured concrete patio can give your outdoor space just the right shape and feel. Sun King Fencing's concrete contractors can also construct custom concrete slabs that are ideal for outdoor kitchens, grills, fire pits, and RV pads. Give us a call at (602) 989-0839 to discuss your backyard concrete needs.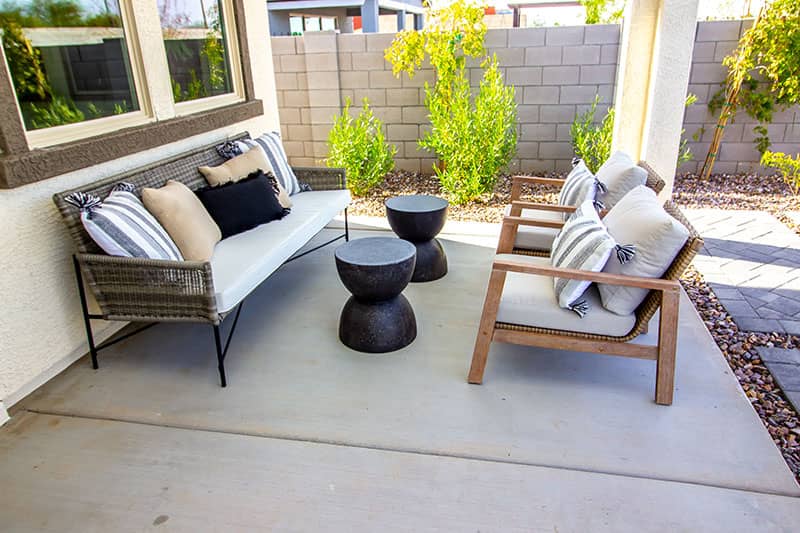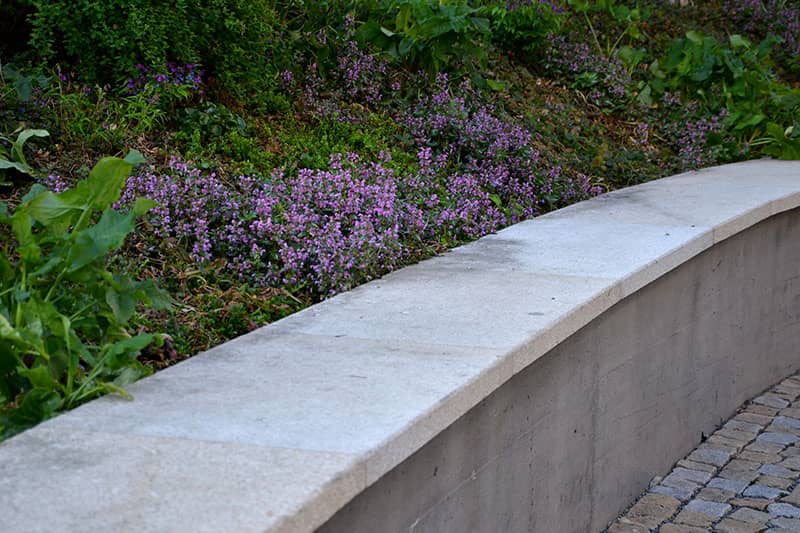 Concrete Retaining Walls
While concrete can be more costly than
cinder block walls
, it offers greater strength, lower maintenance, and protection against soil erosion. Sun King Fencing can work with your landscape design to ensure that your concrete wall additions are just as you envisioned.
Your existing concrete walls might be in need of maintenance if you spot any chips, cracks, or signs of collapse. Call us for a free inspection to determine the nature of any damage, and we'll help you work through your repair options.
Phoenix Area Concrete Services by Sun King Fencing

Concrete Construction
Residential concrete projects, whether professional or DIY, require careful planning. And no matter the complexity, good technique is essential if you want to achieve picture-perfect results and lasting stability. Our professional service includes the planning, design, and pouring of concrete for your home or commercial project.

Concrete Repair & Restoration
If you're concerned about your existing concrete, then the first step is a thorough inspection by a professional. First, we determine whether the problem is cosmetic or structural. Solutions range from simply filling cracks, sealing, or resurfacing, to demolitions and new slab installation.