Sun King Fencing & Gates has been providing high-quality wrought iron fences and gates for homes throughout the Phoenix Metropolitan Area for over 15 years. Quality installations, attention to detail, and superior customer service are reasons for our success.
Sun King Fencing & Gates designs
decorative
and
pool fencing
specific to your property's needs and aesthetic appeal. Our work is custom-designed and uses no prefabricated fence sections. The reason that we do each and every fencing job custom is
to provide you with a beautiful and functional fence
. One of the great things about working with wrought iron is that
we can shape and curve ornamental fencing or gates to match an arch in the house, follow the curve of pool decking, or give you exactly the look you want
.
We have put together
a team of experienced wrought iron fabricators and installers
that can turn your ideas into safer and more beautiful fences and gates. You can add ornamental touches to a gate, for instance with a simple arch, that immediately attracts people's eyes. Adding decorative, hand-hammered Italian scrolls really sets off the look of that arched gate. Pieces higher on the fence or gate, such as ball-tops on posts, give you a decorative, custom look without the expense of putting the detail on the entire fence. Convenience and safety features such as deadbolts and handles are also available.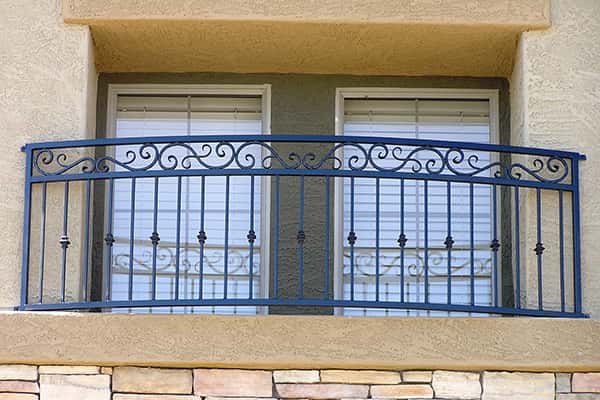 "We fabricate every fence and gate at our shop in Mesa, Arizona."
What makes Sun King Fencing & Gates so unique is that we fabricate every fence and gate at our shop right here in Mesa, Arizona.
We use only the highest quality bulk iron that is fabricated by our experienced welders.
Once your wrought iron gate is completed, we apply an epoxy-based primer using an electro static paint gun in our paint booth. Next, we apply an environmentally safe polyurethane paint to match your color needs. The polyurethane paint wraps the steel with a hard outer shell protecting it from water and sun damage.
Sun King Fencing & Gates has also been selected to be the exclusive wrought iron fencing and gate company for the syndicated radio show and organization
RosieOnTheHouse.com
. A thorough screening process and customer evaluation allowed us to be selected as the exclusive partner for this trade. Arizona homeowners know that Rosie on the House partners with only the best home improvement and home services companies in the state.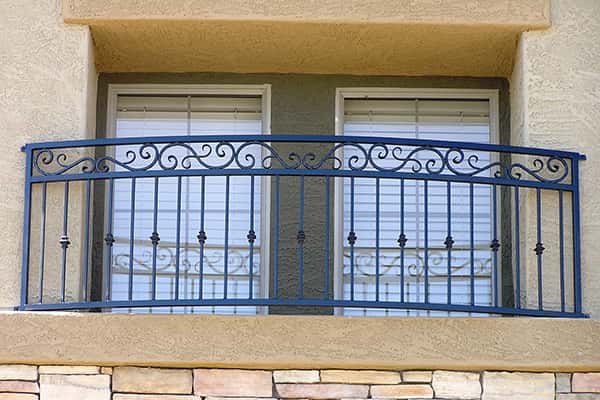 Choose a fencing and gate company that will design and manufacture your fence and gate to complement your home.
Sun King Fencing & Gates provides the highest quality custom-made wrought iron fences and gates to homes throughout the Phoenix metropolitan area. We work with each individual to help design a fence or gate that is going to be both functional and provide excellent security. We encourage you to explore our products and services as well as examples of our work:
Have an idea for a custom fence or gate? We can help design, build and install it.
For more information about your options and our capabilities,
give us a call at 602-989-0839
. You can also reach us with any questions using the provided contact form.
Sun King Fencing & Gates proudly serves the communities of Apache Junction, Cave Creek, Fountain Hills, Gilbert, Chandler, Mesa, Paradise Valley, Phoenix, Queen Creek, San Tan Valley, Scottsdale and Tempe with high-quality wrought iron fencing and gates.
You Might Also Be Interested in These Products
From consulting and design to manufacturing and installation, Sun King Fencing & Gates is Phoenix's trusted custom fencing and gate company. We encourage you to explore that variety of products and capabilities we offer to enhance the appearance and security of your home or business.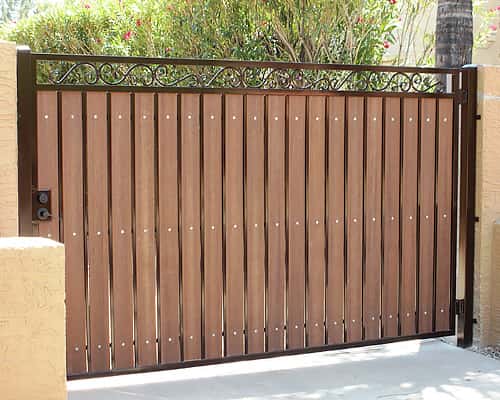 Iron & Wood Gates
Learn More About Iron & Wood Gates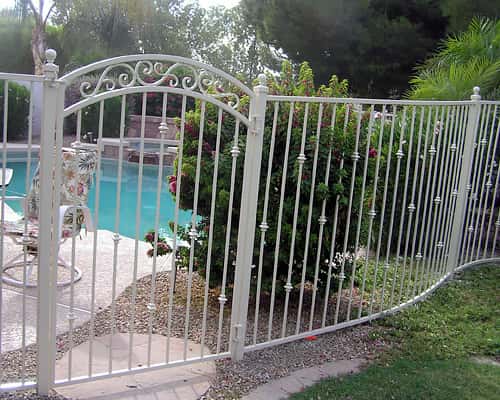 Decorative Wrought Iron Pool Fencing
Learn More About Decorative Wrought Iron Pool Fencing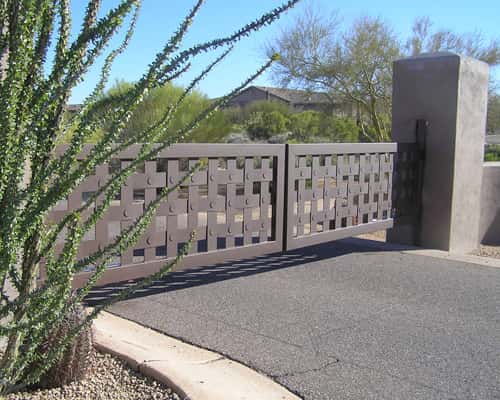 Driveway Gates
Learn More About Driveway Gates